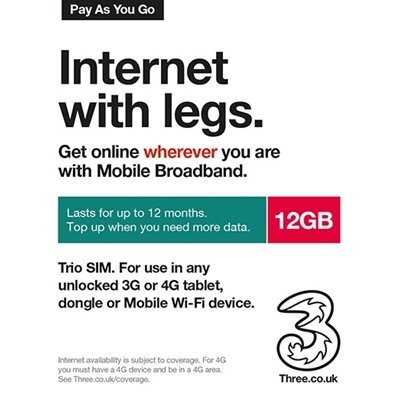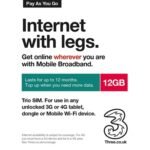 Three 3G 4G & 5G-Ready 12GB Prepaid Mobile Broadband Trio SIM Card
Description
Additional information
Description
A Trio SIM has all SIM types on one card, so whether you need a standard, micro or nano-SIM, you can just pop out the one you need. It will work in any unlocked 3G or 4G phone.
This product has 12GB of preloaded data.
2020 is the year of 5G.
Move to a space in time where things online happen in real-time. Join us and enjoy the Real 5G experience. Just make sure youre using a 5G-ready device, in a 5G area, and youre good to go.
Click here for more information on our 5G rollout.
For more information on the 3 Prepaid price plans, click here.